Chapo Trap House
- It's probably not really a podcast about having sex with your dad. Probably.
quote [ AT&T promised $1,000 in bonuses because of the GOP tax plan on Wednesday. But the union representing AT&T workers bargained for that bonus earlier this month. ]
Fish said @ 5:25am GMT on 23rd December
If I were you, I'd be afraid of the tax bill, too!

Reagan signed into law a huge tax cut during his first year in office. This is the electoral map when he ran for re-election in 1984.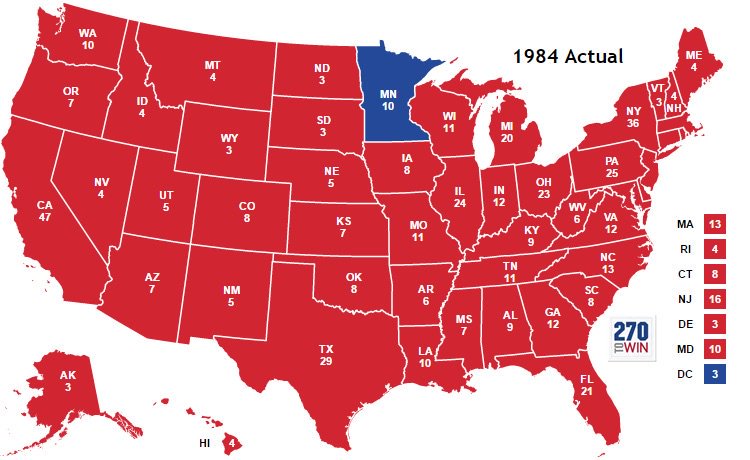 You really ought to consider whether you want to believe polls about Trump, considering what the polls got you in November a year ago.

Just a thought.
---
Fish said @ 5:26am GMT on 23rd December
---
/
Fish said @ 5:25am GMT on 23rd December [Score:-1 Boring]